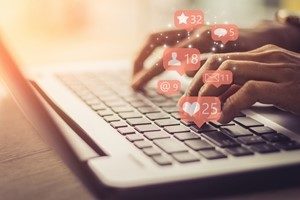 Even the most savvy of mortgage brokers can't manage every aspect of their business alone. At Redrock, we offer our franchisees tried and tested software packages as part of the deal. We know that good systems help to make a business effective and efficient.
Why do mortgage broker franchises need good software?
Customer service
Let's face it, whatever your business, if you can't keep your customers happy, you'll struggle to succeed. Using archaic or inappropriate software will stop you offering the best possible service to your clients.
As well as having the software for finding the right loan for your customer, you need a system that guides you and them through the mortgage cycle. Going back and forth through different steps, or repeatedly asking buyers the same question because you can't properly record everything will only irritate your client and make you look disorganised.
Regulation compliance
The right software system enables a finance franchise to meet regulatory compliance standards by enabling them to record the required information easily. It also allows users to export and manipulate the data to quickly satisfy audit requirements.
Even better is that certain software goes some way to facilitating automated returns which further decreases the burden on the business manager.
Ready-made systems for recording regulatory data also makes it much easier for all members of staff to enter information in exactly the same format. With relevant information in the same place, useful reports and comparisons can be generated much more easily.
Marketing
All good mortgage broker businesses need a way of storing their potential leads until they are ready to make contact with them again. A post-it note with a phone number on it will definitely not do. Having an effective system means you get reminders when it's time to contact someone again, along with plenty of easily accessible background information to help you close the deal.
You can also keep a close eye on reasons why customers don't convert and adjust your techniques accordingly.>
Business management
Taking the hassle out of the day-to-day tasks such as keeping on top of finances or breaking down sales statistics means you have more time to focus on your clients. Being tied up trying to deal with confusing systems reduces the time you spend following up on leads, getting back to clients in a timely manner and attracting new buyers.
If you're looking for your mortgage broker franchise opportunity, apply for a free information pack today. We provide all of our franchisees with fantastic software, and full support in setting up their business.