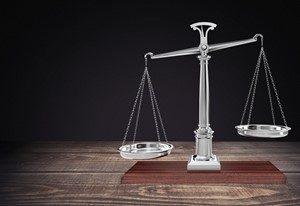 Negative gearing is a great policy for brokers because of how it works with tax deductions, along with allowing expansion of your client's existing portfolios.
The announcement on 14 February that the government and opposition are proposing to change the negative gearing reforms, which will come into effect in July 2017, is good news for mortgage brokers.  That's because of how the market will change after either of the policies becomes active, and leading up to that will see property investors trying to get into the market as swiftly as possible.
Taking advantage of peoples' desires to expand their portfolios while negative gearing on older properties is still allowed is a great career move, and becoming a member of the Redrock group could set you on your way to great returns.
Why does that mean mortgage brokers will benefit?
Negative gearing itself is a way for investors to borrow money in order to buy a property, and the loan repayments exceeding the income produced by the purchase which is advantageous for tax purposes.
One of the proposed policies will limit negative gearing to only brand new properties, while the other restricts the number of negatively geared properties that an investor can own and restricts the tax deductions available on these loans.
Therefore, prior to either of the policies coming into effect, investors' strategies will shift towards borrowing as much as possible to take advantage of the current benefits of negative gearing.
Now is the time to look into a mortgage broking career
One potential policy will aid the development of new housing, which will help first home buyers looking to get into the market by freeing up more available residences that investors won't be able to negatively gear with. Neville Sanders, president of the Real Estate Institute of Australia (REIA) stated that the capital available to investors buying existing properties is relative to investor loans.
"The policy is built on the popular perception that the declining amount of investor loans committed to new housing construction is relative to the total value of housing finance for established properties," he stated on February 15.
When investors borrow for negative gearing after next July, the housing market will either become more accessible to first home buyers, or to clued-up investors. In both cases, having a strong team of lenders behind a broker is going to be attractive.
Redrock has a lender panel of 43 organisations, including the Big Four banks. Get in touch today to see how they can help you with you mortgage broker career.