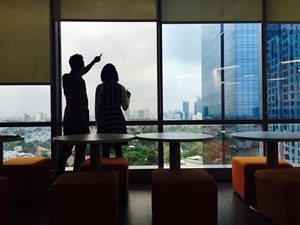 If you're a conveyancer, insurance broker – or any kind of broker for that matter, your business could benefit from expanding into mortgage broking. Not only is it a chance to help Australian's find a home loan that suit them, it can be a boon for you too, with opportunities to add a sizeable sum to your business income.
If you've ever thought about adding mortgage broker services, here are three reasons why it's a good idea.
Diversification of income
One of the biggest risks small businesses face is having all their eggs in one basket. Should one of the markets you serve become less valuable, it can be enough to put your business in a tricky financial position.
If the income in your existing business all comes from one sector, mortgage broking can be a useful supplementary source. Your income as a mortgage broker depends on the number of loans you settle – more loans means more money in your pocket. This means you can broker mortgages part time, and you can choose to only take on what you have time to do. The varying commission structures also give the opportunity to build a passive income stream, something not many other professions do.
An in-demand service
The percentage of mortgage loans in Australia that go through brokers is quite astounding. In 2017, mortgage brokers settled $200 billion of loans and at the end of December were responsible for 53.6 per cent of the loans settled in the quarter. These kinds of numbers make it clear that Australians find great value in the services that mortgage brokers offer.
Mortgage brokers aren't paid for by the people whose mortgages they broker – they're paid by the banks and lenders whose products they sell. This means as long as banks exist, they're going to need to sell their product – something brokers are made to do.
A job that's about helping people
Mortgage brokers exist to serve their borrowers. It's a job that's all about finding solutions for people that are in need of one. Buying a home is a big dream for many Australians, and as a broker you can play a part in fulfilling those dreams. It might seem a little corny, but it's a lot more satisfying to get out of bed and go to work doing something that makes a difference to someone's life.
To learn more about becoming a broker with Redrock, request a free information pack today.