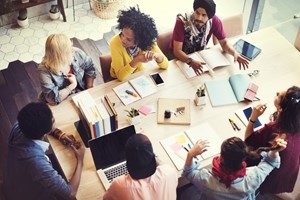 Mortgage broking in the country is experiencing a great period of success right now, with the Mortgage and Finance Association of Australia (MFAA) reporting that brokers have a market share of 53.7 per cent through the year so far.
However, with this success comes a workforce that doesn't have a lot of young blood around – with 50 per cent of established brokers aged 50 or older. Young professionals getting into the industry is incredibly important for longevity and keeping up this continued success. There are also plenty of reasons to get into a mortgage broker career, and Redrock offers a fantastic service that will set you up for success.
So, what's pushing you to become a mortgage broker?
Looking at the numbers
A survey carried out by the MFAA found that 70 per cent of people that get into the industry do so because of the potential for income growth.This is being made even more clear with CommBank predicting there will be 30 million people living in Australia by 2030, and that means more home buying.
In a May 17 media release, the MFAA outlined research undertaken by comparator, a CoreLogic RP Data subsidiary, that showed the amount of new home loans from mortgage brokers was as high as $43.4 billion for the March 2016 quarter alone. That's a staggering amount, especially in an industry that IBISWorld reports includes only 5,810 businesses.
Australia, however, is an ageing country. CommBank finds that 20 per cent of Australians will be over the age of 65 by 2030, and if the trends in the mortgage broking industry don't change, the '50 per cent over 50′ figure could well shoot upward as well.
What can young professionals do?
The current landscape is showing that many mortgage brokers are on the verge of retirement, and when such a large percentage of established workers in an industry decides to leave, who will be left behind to take advantage?
One factor the MFAA points out could be holding people back from getting involved is sexism, and women not being respected by clients. There is currently a growing influence of women as consumers and brokers, however, and that's got to be a step in the right direction.
If you're thinking about getting involved in the industry, make the first move and get in touch with the team at Redrock. We have all the right tools and contacts to make sure you get ahead in this growing business.