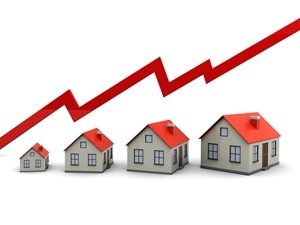 The financial climate in Australia is going through a major shake up, with the Royal Commission forcing banks to reconsider who they lend to. Lenders are tightening their criteria, and that means fewer Australians are finding themselves easily able to get a prime loan application approved. However, specialist lending provides a solution to those struggling to work with banks, and is in high demand as a result.
Why lenders are being reclassified as 'specialist'
Most traditional lenders look at a set of criteria that's easily analysed by a machine when they decide if a borrower is someone they want to work with. Typically, the borrower needs to have a certain credit score, and relevant documentation such as proof of permanent income.
However, with the Royal Commission looking more closely at how banks work, some prime lenders have changed their criteria and lowered the acceptable threshold. This means that borrowers who previously had a more than acceptable credit scores are being turned away by prime loan lenders as they're now deemed risky. These 'non-conforming' borrowers have to look beyond traditional banks, and find other lenders willing to help them – becoming specialist.
There's also an argument that borrowers are now realising that they have a choice when it comes to who they borrow with. Increasingly, borrowers work with brokers, who can offer a much wider range of products than banks, and who may offer more specialist options.
What specialist lending provides
Specialist lending has always had it's place, and has helped thousands of 'risky' Australians achieve a home loan. However, where specialist lending used to be the domain of those without documentation, with a poor credit score or issues with debt, it's now helping those who simply don't meet the needs of the banks anymore. September 2018 saw the highest number of non-bank originated loans for 11 years, according to Broker News, with brokers and non-major lenders taking the lead.
Specialist lending provides a solution for anyone finding that the prime loans market no longer serves them. It's not just about helping people who are considered risky or have some sort of difficult obtaining credit. Specialist lending encompasses a wide range of products for any niche or underserved situation – such as the self-employed or contract workers.
Brokers who focus on specialist lending already have a significant number of lenders on their books, and understand which providers suit the needs of individual borrowers. One of the major differences in the application process is that it's about the whole picture. It's not as simple as whether or not a borrower gets the green light from the computer. Specialist lending brokers look at why each borrower is being refused elsewhere, what their current situation is and the kind of solution they need.
Decisions are made based on the individual's circumstances, not whether they fit a narrow profile. Borrowers no longer have to fit the mould, the broker changes their offer to fit.
Opportunities to work in specialist lending
The specialist lending market is now worth around $1.5 billion annually, and yet some brokers shy away from it, feeling it's too complicated or requires more learning. However, at Redrock, we think specialist lending is the way forward, and offer a franchise opportunity specifically to help those borrowers struggling in the prime loans market. Today's market is confusing and finding a loan that works with their circumstances isn't always straight forward – specialist brokers can help.
If you'd like to learn more about expanding your brokering services to include specialist lending, request an information pack now.