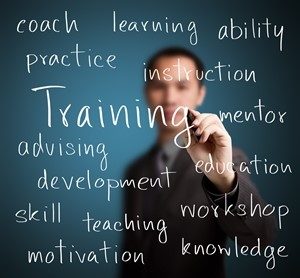 Taking the first steps into running a mortgage broker franchise can throw up many questions. While you can do plenty of research before you begin, having someone on hand to answer your queries as they arise and draw on their own experience is really valuable.
As well as addressing your concerns, a mentor can save you time by preventing you from making any of the mistakes they did when first starting out. They're also a friendly ear when you need to talk to someone about the demands of starting and growing a franchise.
In fact, from many perspectives, mentors aren't just for brokers starting their mortgage franchise – they're a great resource throughout the life of the business. When brokers join the Redrock franchise opportunity, they get an experienced mentor from day one. We think it's important to create a network of brokers who can support each other in their business decisions.
Here's why you should you start your franchise with a mentor by your side.
The benefits of having a mentor
1) Experience is invaluable
An experienced mentor can provide advice around every aspect of building a mortgage broker business. They can share what has worked for them in the past, or provide different insight when you're floating ideas around. They'll know the franchise group inside out, including the systems and procedures, and can make sure that you're doing things correctly.
Their advice isn't just for the million dollar decisions either, they can provide opinions around whether to work from home or in an office, or about how to organise the day.
2) They can help a business grow more quickly
Mentors often hold key insights into what works when it comes to growing a customer base, increasing the number of lenders on your books, or even how to negotiate deals faster. Whichever area a franchisee is looking to focus on, a mentor will likely have worked out the kinks long beforehand. With their advice, you can speed through the process much faster than if you were finding your way through the process alone.
3) A mentor can see areas for improvement
With the benefit of hindsight, a mentor can spot areas that are being neglected or could be improved. As the mentor is removed from the business they can be really honest about where they see areas for improvement. Whether it's strategy or the way in which you're dealing with something, a mentor has the experience to provide the right kind of advice. It's not strictly business either, they've been through the process of starting their own franchise and trying to ensure a good work life balance. They can advise you when it's time to reconsider that balance.
4) They inspire goal-setting
The mentor has started and maintained a successful franchise model. As a result, they know about short and long term goal-setting, and the moral support and inspiration needed to hit those targets. It may seem like goals are a long way off, but a mentor will have been through the process of growing their business step-by-step and will understand what is needed both in terms of business setup and personal determination.
We provide business support for all of franchisees. From marketing expertise to the best broker software – we've got our team covered. To learn more about the Redrock franchising opportunity and the support available to all our franchisees, request a free information pack today.