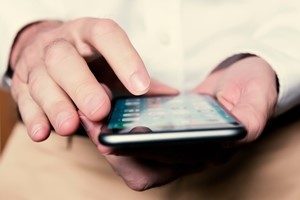 Change doesn't have to be intimidating – if you are considering a career as a mortgage broker but are worried about how the industry could change in the coming years, take a look at the three tech trends we expect could help your mortgage broker business in the near future.
1. Using AI for verifying identities
Artificial intelligence (AI) has been 'the next big thing' for a while, but this year it could totally reinvent business ecosystems. Gartner estimates AI augmentation will generate $3.7 AUD trillion in business value by 2021, showing why it's a must-have for business operations now.
Key to AI's use is their ability to streamline operations with improved security protocols. Digital verification-of-identity is a simpler way to meet compliance requirements, and will be made all the easier by direct integration of AI with business' security platforms.
An example is Equifax's ZipID, which offers a mobile representative service to verify your client's identity if you are unable to do so in person. Another app designed for mortgage brokers is IDyou.
2. Improving customer communication
Conversational platforms are key to changing the way customers interact with your mortgage broker business. Using these, any interaction between humans and a digital device can be done in natural language, rather than IT technicians focusing on learning user-interface protocols.
For mortgage broker businesses, this means is more intuitive technology to help you plan your day-to-day. Customer Relationship Management systems will become easier to use than ever, allowing you to accept, change and manage online bookings with ease. These systems can be embedded with a website or social media, making your online presence more connected than ever.
Brokers should try solutions like Calendly or FreeBusy – both of which have free plans and are optimised for ease-of-use.
3. Doubling up for success
Digital twin could be one of the most exciting pieces of technology to emerge in the business world in the last few years. Digital representations of real-world systems, this solution offers information on the status and forecasted issues of their counterparts.
In practical terms, this software could be used to map out the entirety of your mortgage broker business, enabling you to forecast revenue streams and make decisions on what direction you should point your operations in over the next couple of years.
Facing the future with Redrock
Rolling with this digital transformation and excelling as a mortgage broker will require support from industry experts who have seen it all and have their finger on the pulse of the latest tech trends that could help your business.
Get a free Redrock information pack today – it has all the information you need on entering the industry and how you can start planning for your future career!