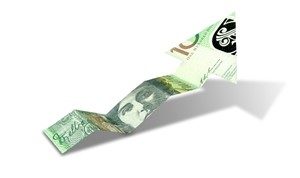 When you decide to become a mortgage broker, you join an industry that is rising to meet strong demand for finance services. Housing Industry Association senior economist Shane Garrett recently said an easing of growth in property prices across the nation is linked to a peak in home building not seen in two years.
Mr Garrett also called for policy changes that can facilitate more home construction, to meet the demand of buyers.
These are perhaps the conditions which have lead to the Australian Bureau of Statistics recording an increase in lending nationwide during the month of September. In seasonally adjusted terms there was a decrease in personal finance of 5.5 per cent, but an upswing in commercial and owner-occupier financing.
This suggests people are more eager to move further up the property ladder, whether it is through owning a retail space or purchasing a new home.
The statistics for owner occupier home financing exclude modifications made to a home, and increased by 1.4 per cent between August and September this year. Overall, the commercial lending commitments rose by 2.4 per cent during the month.
With this period of easing prices identified by the HIA, there could be further opportunities for purchasing land and homes throughout the summer. This may provide fertile ground upon which you can plant the seeds of a successful mortgage brokering career.
If you are in search of a fresh new career opportunity, Redrock offer extensive mortgage broker mentoring programmes. This includes two years of guidance through the ins and outs of facilitating lending for Australians.
As more and more people decide to buy into property, a mortgage broker can assess someone's financial situation and help to connect them to the most suitable type of home loan available.