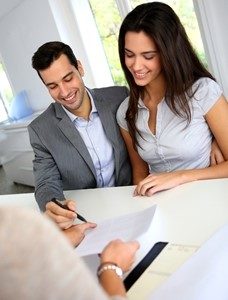 A December 7 case study by McCrindle explores Australia's literacy when it comes to understanding financial terms and products. You might find the results quite interesting and have you looking up some definitions yourself."This research shows more than a third of mortgage holders do not understand basic mortgage terms such as split home loans, redraw facilities and offset accounts."
"When buying a home, Australians get into the biggest debt of their life to make the biggest purchase of their life," says Principal Mark McCrindle. "This research shows more than a third of mortgage holders do not understand basic mortgage terms such as split home loans, redraw facilities and offset accounts."
With so much activity occurring in Australia's property market, it's become incredibly important for people to utilise their loans and bank accounts in a way that best fits their needs. This requires understanding.
When you become a mortgage broker, you're not only searching for home loan products on behalf of your client – you become a financial guru of sorts. With the right training, you'll be able to provide advice to people who need to comprehend the way it works. In this vein, let's go over two concepts that are deceptively difficult for many Australians.
Home loans
A home loan is one of the most important and largest pieces of financing a person could ever access. Fixed rate loans have a set interest rate that doesn't change over a period of time. Variable rate loans on the other hand, offer interest based on a rate that could change depending on things like cash rates and other economic factors. Split home loans are a way to mix this, and have half their mortgage fixed and the other half variable. As shown by the McCrindle report, only 39 per cent of people assuredly understood what the latter was, while 35 per cent didn't know if their home loan offered the option. As a mortgage broker, it'll be crucial for you to inform borrowers of these details so they can make the best decision.
Interest rates and comparison rates
While interest is the annual percentage of the outstanding loan charged to borrowers, the comparison rate includes this as well as fees and other extra costs. Interest and comparison rates are displayed on just about ever mortgage advertisement. Still, Mr McCrindle says that only one in three mortgage holders understand what the difference is. Again, comprehending this, among other things, is important for borrowers if they want to walk along their home ownership journey with confidence.
If you want to be a mortgage broker, but are a little rusty on understanding the financial landscape – don't fret. There's plenty of training offered that will bring you right up to scratch.