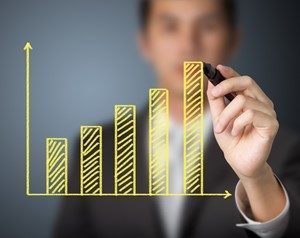 Australia is home to around 17,000 brokers, so there's no doubt it's a crowded space in which succeed. With so much competition, building a successful mortgage broker business requires more than just good marketing and a panel of lenders at your disposal.
In this space, being successful is about differentiating your offer so that you stand out from the crowd and provide a service that your customers can't get from other brokers. Focusing your offer on the specialist lending market is one way to offer something your competitors can't and tap into what today's borrowers really need from their mortgage broker.
What is the specialist lending broker market?
Most traditional brokers use a choice-based model, comparing a number of lenders and banks who provide much the same offer as each other. There is little difference between how most traditional brokers work and the types of loans they provide. As a result, it's a saturated market that's both hard to break into and difficult to build a sustainable business in. With traditional loan options, securing a deal is heavily based on the price you can offer, as customers know they can walk into a bank if a broker can't provide them a better deal.
Specialist lending, on the other hand, is highly targeted and solution-based, with high demand from clients who need a broker's expertise to secure loan approval. It refers to loan options that cater to people without the types of documentation or financial history that traditional lenders look for. People without the right type of evidence and paperwork, such as those new to the county or self-employed, need the types of loan solutions that only specialist lending provides.
Why now is the right time to become a specialist mortgage broker
Specialist lending in itself is nothing new, but in light of recent changes to the Australian financial market, more people are being forced out of the prime loans market and need a different solution.
With the creation of the Royal Commission and the Australian Prudential Regulation Authority's (APRA) moves to regulate lending, there's been an overall tightening of lending criteria. Banks and other traditional lenders are scrutinising applications and changing how they operate.
Additionally, the introduction of positive credit reporting now means that lenders can see two years worth of spending and repayment history when judging an application. Armed with extra information, they're changing how they assess and who they lend to, changing the shape of the prime loans market.
A new wave of borrowers are now finding themselves having to look elsewhere for loan advice, and experts in specialist lending are exactly what they need. A high-demand niche, specialist lending expertise enables you to stand out from your competitors and offer products that meet customer requirements, providing them a way forward where other brokers can't.
Specialist lending provides a much shorter loan approval process and does away with the need for a credit report or reams of documentation that many people are unable to provide. The specialist lending offer makes the entire process much easier for people who no longer fit into the prime loan box, reducing stress and allowing them to continue their plans for their future.
Specialist lending with Redrock
Redrock offers a unique franchise opportunity focusing on the specialist lending market. Franchisees of Redrock includes access to a wide range of lenders and products with mortgage solutions that support specialist lending.
As a Redrock franchisee, you'll receive appropriate training, mentoring and accreditation. You'll also have access to national and local marketing support, as well as the best broker software. Request an information pack today for more information about Redrock' unique opportunity.