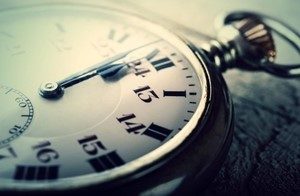 If you're getting mortgage broker training or about to make the leap yourself, it's always good to be aware of movements in both the housing and finance markets. The demand for different products increase and wane based on a variety of different factors.
Let's take a look at how each type of residential financing is doing in the market today.
Owner-occupier loans
Mortgages being offered to residential borrowers seeking a new place to call home continue to be a primary product that brokers deal with. Not including refinancing, the IBIS World report shows that in 2014 to 2015, 15 per cent of revenue in the mortgage brokering business comes from this type of loan.
While demand for owner-occupier loans rose after the global financial crisis thanks to government assistance initiatives, it's expected to decline over the next five years. This is likely due to climbing demand for investment and refinancing mortgages.
Owner-occupier refinancing loans
This type of finance is utilised when borrowers believe they can place their mortgage with one that better fits their current situation and/or will save them money. IBISWorld notes that demand for refinancing loans has jumped as a result of mortgage exit fees being abolished. Since then, house hunters have more freedom to switch between lenders and products, which will require the assistance of a mortgage broker.
The report also predicts that the segment share for this product will increase in the next five years.
Residential investment loans
These type of loans are used to finance properties intended for profit-making purposes. It also includes home equity loans, which is when borrowers leverage the equity in their home as collateral to take out another mortgage.
Demand for investment mortgages have increased substantially in the past five years.
Earlier last year, QBE's Australian Housing Outlook 2015-2018 report stated that these loans made up half of all residential financing.
IBISWorld findings seem to back this up, noting that demand for investment mortgages have increased substantially in the past five years. They are now the biggest product segment in the mortgage broker industry and account for 39 per cent of all revenue in the business in 2014 to 2015.
If you have some questions about how to become a mortgage broker, don't hesitate to get in touch. Redrock offer mentorship, training and certification opportunities so that you can get started as soon as possible.