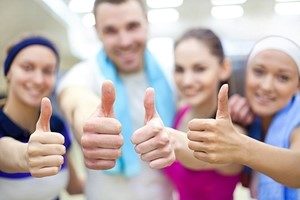 When you look for a new job, you want one that is part of a thriving industry brimming with confidence – and if new research is anything to go by, the life of a mortgage broker fits this bill perfectly.
Roy Morgan Research has released its latest Business Confidence survey, and findings show an overall upswing in confidence across most businesses. There were 1,013 businesses interviewed from all types of Australian industries.
Breaking this result down between different sectors, it is clear that those who work with money are feeling the best about the performance of their business. Those who work in "finance and insurance" had the best confidence index of all industries, coming in at 138.1. This is higher than any overall confidence rating in the past four years.
Total business confidence rose 6.8 points between August and September, a 5.9 per cent increase that sees it now sitting at 122.9 on the Roy Morgan index. This is higher than the four year average confidence, and the strongest result since January this year.
It is also only 9.8 per cent below the very highest point of confidence in the last four years, which was in October last year. The proportion of businesses who think expansion in the next 12 months is a good idea has increased as well – from 57 per cent to 61 per cent month on month, and again the best result since January.
Industry Communications Director at Roy Morgan Research Norman Morris cited low interest rates and increasing home values as reasons for this confidence boost.
The Real Estate Institute of New South Wales has also recently made calls for restrictions on loan-to-value ratios, something which could see more people moving into different type of mortgage.
Overall, these factors could indicate a strong future for the mortgage brokering industry. Increasing home values should create strong demand among investors, and with finance-related businesses expected to keep expanding, now could be the time to investigate becoming a mortgage broker.