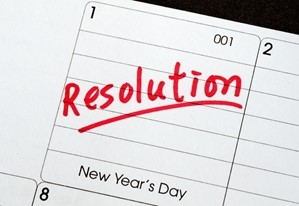 It appears that buying an investment property continues to be a major goal in the minds of Australians – something that mortgage brokers could no doubt benefit from.
Realestate.com.au conducted a survey that examined what sort of property-based New Year's resolutions Aussies had made. It turns out that saving up for investment real estate, as well as selling their home in order to upsize, were both the two most commonly cited goals.
In fact, respondents from Victoria showed the most interest in buying an investment property, with 19 per cent having begun saving for one. Many people from Tasmania (16 per cent) and Queensland (15 per cent) also attributed this to be a New Year's resolution.
Interestingly, almost 25 per cent of Northern Territory respondents said that this would be the year for them to buy a home for the very first time. In addition, the Mortgage and Finance Association of Australia noted that 46 per cent of respondents had actually started saving for a deposit for their home loan.
Mortgage experts lend a hand
As a mortgage broker, this is where you can step in. Your market knowledge and access to a large range of financial products will help bring the loan that's just right for these people.
Furthermore, a survey by Finder.com.au found that 58 per cent of people broke their New Year's goals last year. With you by their side to explore loan options with them, it could help savers to stay motivated and follow through. Also, these people will have their eyes on the prize and know exactly how much they'll need to save, allowing them to start the journey with the right foot forward.
To see how you can become a mortgage broker, get in touch with Redrock. Let people's property ownership dreams be your road to a successful career.