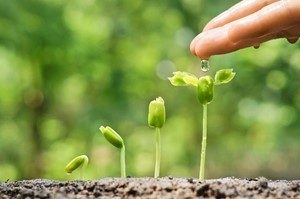 Have you been keeping track of the median dwelling values around the country in the last year? If you have, you'll already know how much Sydney has been increasing, and Melbourne, Brisbane and Canberra aren't too far behind. Why is that good news for people looking to start a mortgage broker career? People still need to live somewhere, and many choose to buy.
These people tend to require home loans, which you can provide as a mortgage broker. As dwelling values don't look like slowing down over the next few months, or even years, people could take it upon themselves to act quickly, before they have to pay even more for a suitable home.
In order to be in the position where you can help people to get into their own properties, you need to become a mortgage broker. When you do so through Redrock, you'll get a great education which will set you up for success in a growing industry.
Why are rising median dwelling values important for becoming a mortgage broker?
Rising median dwelling values point to demand in the property market. While there is a lack of supply, prices are consistently rising, and valuers are giving properties higher value points because it fits the city-wide trends. Only Perth has struggled to grow, with CoreLogic RP Data monthly indices to the end of December 2016 showing a 4.33 per cent drop in median dwelling values for the Western Australian capital.
Every other city increased, and the top performers were:
Sydney (15.46 per cent).
Melbourne (13.68 per cent).
Hobart (11.24 per cent).
Canberra (9.29 per cent).
Brisbane (4.40 per cent).
At least for the top four, those increases are impressive. Regardless of the difference in the median dwelling value (a statistic Sydney has dominated for many years), there is demand for buying property. In a mortgage broking career, you'd be supplying home loans to people who are investing, rentvesting, downsizing, buying their first homes or buying holiday homes. The range of people who buy in Australia is diverse, which only adds to the excitement of your future career. Each day could be vastly different.
Are there specific parts of cities that you can target?
Different suburbs certainly perform better than others in cities. However, basing yourself in one place isn't necessarily going to be advantageous. Take, for example, the suburb of Homebush in Strathfield, Sydney. Median house values there have increased 38.2 per cent over the past 12 months, according to the CoreLogic RP Data Best of the Best report from December 2016. If people want to buy in Homebush, they won't necessarily choose a mortgage broker from the region. Mortgage brokers can operate anywhere, and have the ability to provide a home loan wherever the client wants to buy.
What you can do, though, is add mortgage broking to your existing real estate business (or partner with a company) that specialises in the Strathfield region. This is applicable to any suburb or region in Australia, so if you'd prefer to target the unit-heavy Hunters Hill in Sydney, find a business that specialises in that area. Units there have increased in median value by 45.8 per cent since the start of 2016.
That screams opportunity to investors or anyone looking to grow their wealth. People could buy a unit there for $1,162,694, and a year later, it would be worth over $1.5 million!
Become a mortgage broker and put yourself in the position to benefit from the increased demand for property. Whether you find a real estate agent that targets a growth area or work alone, you're sure to enjoy the career change, and being your own boss. Get in touch with Redrock today to learn more about what the career holds for you.