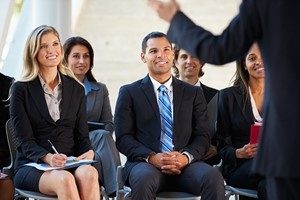 It's an interesting time to be a mortgage broker.
Demand for Australian housing has been relentless over the past few years. Combined with recent record low interest rates, this has caused sharp price growth, particularly in capital cities like Sydney and Melbourne.
However, the Australian Prudential Regulation Authority (APRA) has taken steps to reduce this. One of them is a 10 per cent threshold on residential investor credit growth. When investment lending slows, fewer people will be able to tap into the property market, which will help to lessen price growth.
A report from the Australian Bureau of Statistics reveals that this measure has been making waves. The nation witnessed a seasonally-adjusted 0.4 per cent decline in investment housing dwelling commitments from July to August. Naturally, these restrictions has made it a competition to obtain investment mortgages. As a mortgage broker, you will provide customers that edge over others to take hold of the financing they need.
Another major signal of brakes being applied on investment lending occurred when one of Australia's major lenders, announced on October 14 that it would raise interest rates by 20 basis points in direct response to APRA's countermeasures. It's not unlikely that other banks will follow suit in light of this.
Clearly, investment loans are not only getting more difficult to acquire, but are also becoming less affordable with the rise in interest rates. In such an environment, the importance of having a mortgage broker will truly shine.
Where mortgage brokers step in
These professionals act as the bridge between a borrower and the numerous lenders and products out in the marketplace. As it gets increasingly tough to find the right mortgage, a broker's ability to scour financial networks, seek out the most appropriate loan, and negotiate rates to fit investors' needs will be called to action. This is something house hunters looking to strike out on their own will struggle to manage.
So if you've been thinking about jumping into the mortgage broker business, don't hesitate. The importance of this industry may be seeing more attention in the year to come.