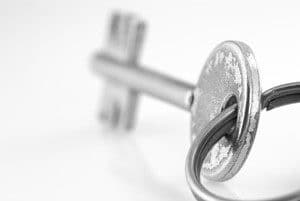 The Australian property market is a constantly evolving beast, and right now, becoming a mortgage broker is a sound move.
According to a Real Estate Institute of Australia (REIA) report from the June quarter of 2016, capital city median house prices increased by an average of 2.1 per cent. Couple that with information from CoreLogic RP Data that suggests rent prices are down, and you have a recipe for success as investors look to buy.
What is pushing home values up?
CoreLogic monthly indices to August 31 show that the median value of a house in Sydney is $1,113,910 – up by 9.62 per cent from the same time last year. Units have a median value of $736,050, which is up by 8.3 per cent over the past 12 months.
Similar trends can be seen in Melbourne and Brisbane, where the median dwelling value has increased by 9.1 and 4.64 per cent respectively since August 2015. That's making it harder for the average buyer to get into the market – particularly first-time buyers – and leaves the door open to investors.
Investors are also going to be looking at a market that is full of renters. Rental prices are down, according to the September 12 report from CoreLogic, and while that means rental yields are also down, it makes it easier to find tenants, and have a constant stream of revenue.
"As long as wages growth continues to stagnate, coupled with historically high levels of new dwelling construction and slowing population growth, landlords won't have much scope to increase rents," said CoreLogic Research Analyst Cameron Kusher.
With investors looking to get into a market that is forcing many buyers out, mortgage brokers are going to be the first port of call for their home loans. You could be in that position with Redrock.
How could mortgage brokers benefit?
As median dwelling values are high, and rents are low, it's more affordable and practical for many individuals, couples and families to rent, rather than buy. For that to happen, there must be a sufficient level of supply for rental homes, however, which is where investors come into play.
With fewer buyers looking to purchase for themselves because renting is the better option, investors could snap up a bargain in a region with sound rental yield, such as Hobart (5.2 per cent), Darwin (5 per cent) or Brisbane (4.2 per cent) – the three highest yields right now.
To make sure you're the person or business these investors turn to, get in touch with Redrock today.